Blogs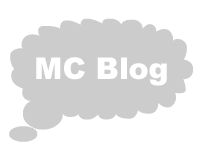 Welcome to the Montgomery County Government Blog. Our intent in offering these blogs is to make communication between County government and residents more direct, immediate and to provide a means for feedback by residents.
Below is the complete list of blogs currently available. You can give your feedback by clicking the email icon

at the bottom right side of each blog item. RSS Feed is also available for each blog, so go ahead and add to your subscription by clicking on the RSS icon

of blog you like to subscribe to.
---
Available Feeds - top
Department of Environmental Protection
Department of Recreation
Department of Technology Services
Department of Transportation
Office of the County Executive