For Immediate Release: Friday, March 17, 2017
MCDOT Director Al Roshdieh (pictured right) and Division of Transportation Engineering Chief Bruce Johnston (left) congratulated staff upon their successful completion of the Elmhirst Parkway Bridge project. Pictured in the center is Glenn Hane, who served as the on-site construction inspector and has been with Montgomery County for 43 years.
The bridge was originally constructed in 1940 and MCDOT recently replaced it. Get more information about the project online or review the progress of the project as told through photos on Twitter.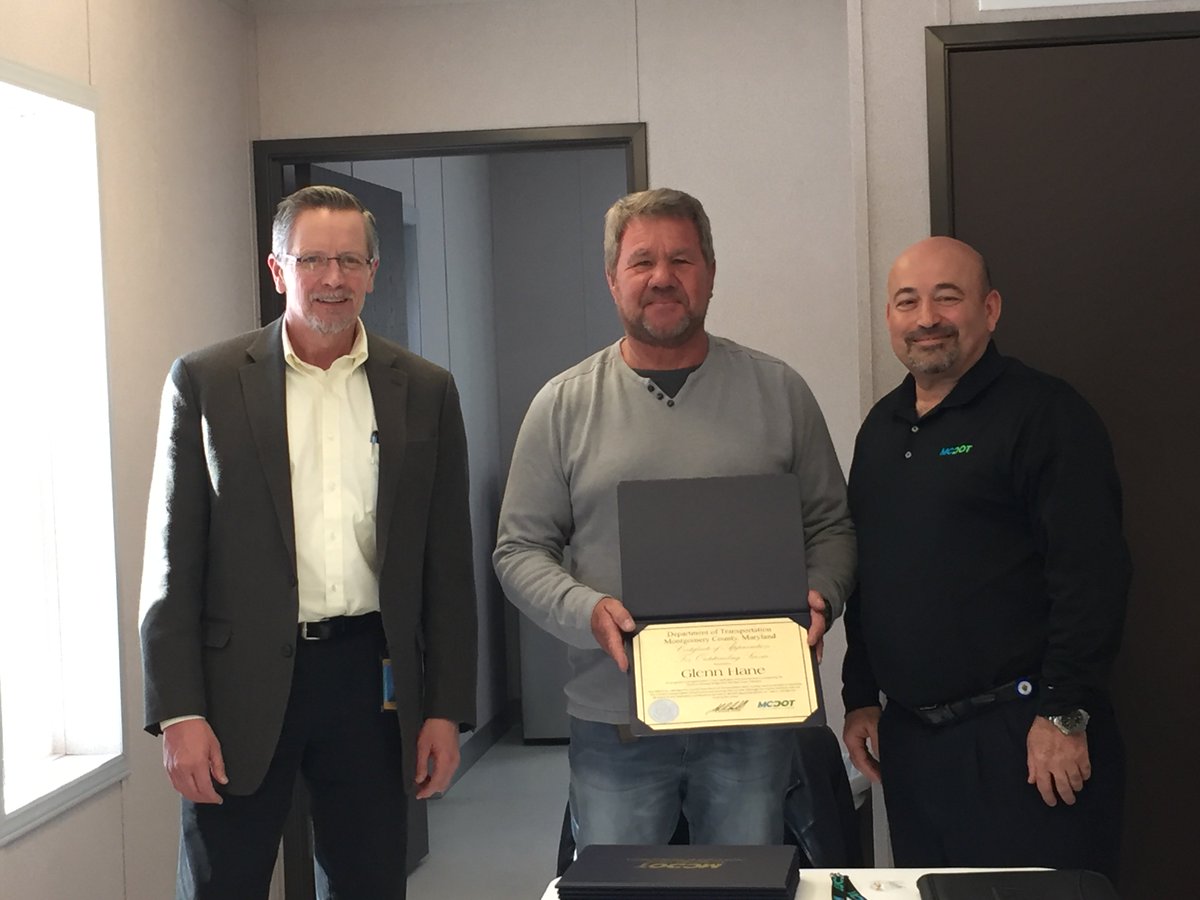 Release ID: 17-064
Media Contact: Esther Bowring 240-777-7155